Spring 2017 Conference & Workshop
The EUCG Spring 2017 Conference & Workshop will be held at the Charleston Marriott April 2-5 in Charleston, South Carolina. Take advantage of plentiful opportunities for education, training, and networking while taking in the southern comfort of Charleston.
This page will be updated as information becomes available, so please check back often!
Registration
Registration opens on January 10, 2017 and can be completed online by clicking here.
Registration can also be completed by downloading the Registration Form here and emailing the completed Form to sanders@eucg.org or faxing Form to 703-435-4390.
The Early Registration Discount will expire on March 11, 2017, so don't delay, register today!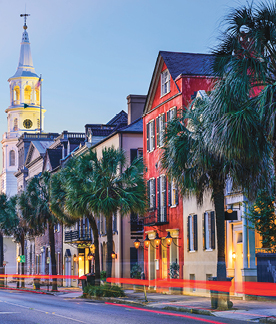 Hotel Reservation Information
We are excited to have our Spring 2017 Conference at the Charleston Marriott. Enjoy the charming southern hospitality and waterfront views this hotel has to offer and easily travel to downtown Charleston for a variety of dining and entertainment options.
EUCG has reserved a block of rooms for EUCG Spring 2017 Conference & Workshop Attendees at the rate of $189/night. This rate is available until March 17, 2017 OR until the EUCG block is sold out.
Hotel reservations can be made by clicking here.
We have secured a Government Rate of $178/night (or the prevailing government rate at the time of reservation).
Government rate room reservations can be made by calling the hotel directly at 843-266-7874.
Don't forget to mention your attendance in the EUCG Spring 2017 Conference and Workshop at the time of reservation!
Keynote Speaker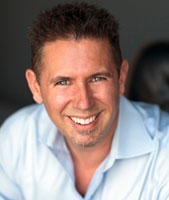 Patrick Schwerdtfeger is a leading authority on technology trends including big data, artificial intelligence and the social media revolution. He has lectured at numerous academic institutions including Purdue and Stanford Universities, and is a regular speaker for Bloomberg TV. Patrick is the founder of Trend Mastery Inc. and host of the Strategic Business Insights video blog (with over 19,000 subscribers and four million views on YouTube). He has spoken about business trends, technology and digital marketing at hundreds of conferences in dozens of cities around the world.
Patrick discussed Learned Intuition at the TEDx Sacramento event in 2012.
Patrick is the author the award-winning book Marketing Shortcuts for the Self-Employed (2011, John Wiley & Sons, Inc.). His other books include Keynote Mastery: The Personal Journey of a Professional Speaker (2016, Authority Publishing), Webify Your Business: Internet Marketing Secrets for the Self-Employed (2009) and Make Yourself Useful: Marketing in the 21st Century (2008). He has been featured by the New York Times, LA Times, San Francisco Chronicle, Reader's Digest, CNN Money, Fortune, Bloomberg Businessweek, the Associated Press, MONEY Magazine and Forbes, among many others.
Monday Evening Networking Dinner Event


Images courtesy of the South Carolina Aquarium.
Dive into a fun-filled evening at the South Carolina Aquarium. Enjoy Charleston inspired cuisine, observe the variety of aquatic animals and network with international electric utility leaders. The evening will feature a private tour of the aquarium, drinks, dinner, and dessert.
Join us for an unforgettable evening of networking, food, fun — and fish!
Preliminary Program and Workshop Agenda Information
Please note that the agenda are subject to change before the Workshop date.